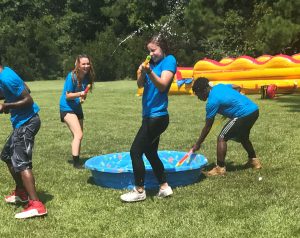 Field Day
On this day, they get to drop their worries – and just be kids.
Teens in our group homes come together for one day each summer to eat lunch and slip and slide down water slides. They play basketball, corn hole, horseshoes, and tug-of-war. They fire off water cannons, line dance, and freestyle.
It's all a reward for their long hours worked on education fair projects, and it's one of our favorite days.