Oceanfront – 5 bedrooms – sound good?
It could be yours for a week.
The Breezy Cottage at Emerald Isle is one of THREE beach get-aways up for auction May 19 at First Chance for White Pants. But you can't win if you don't come.
Round up your friends, get a bidding strategy together. And get your tickets now!
First Chance for White Pants is our dance party to welcome summer — featuring live music by Liquid Pleasure — and it's coming back to Greenville.
Emerald Isle Beach Week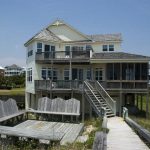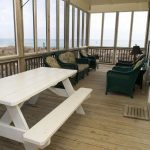 Oceanfront Breezy Cottage, with 5 bedrooms and 5 1/2 baths – see details
 Available off-season – (Oct. 10, 2022-Apr. 1, 2023)
Donated by Emerald Isle Realty
Harkers Island Bungalow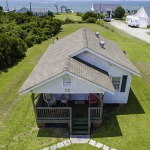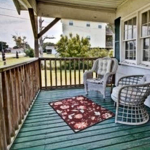 Authentic 1940s beach bungalow with 2 bedrooms and a water view – see details
 Available for a 3-night stay in-season (Apr. 1-Sept. 30)
 or a 7-night stay off-season (Oct. 1-Mar. 31), a great time for fishing!
 Donated by Brad and Suzanne Williams
Nags Head Get-Away for 2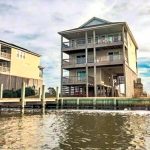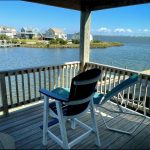 Private bedroom (queen) and bath in waterfront home, Pond Island – see details for Room 1 or Room 2.
 Available for a 3-night stay in-season (Apr. 1-Sept. 30)
 or a 7-night stay off-season (Oct. 1-Mar. 31)
Donated by Brad and Suzanne Williams