By Bruce Stanley, President / CEO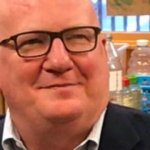 Trevor Noah has been the host of The Daily Show since 2015. In addition to his talent as a stand-up comedian, musician, and political commentator, Noah is also an author. He has written a powerful narrative of his life as a child in the Republic of South Africa during the oppressive days of Apartheid. The best-seller's title Born a Crime is literal: As a child of an Anglo man (his father is Swiss) and an African woman, Noah's conception and birth under Apartheid were both crimes.
There is much the book teaches about the specifics of the culture of Apartheid. There is also great wisdom from Noah that is applicable in any culture. At age 16, Noah gained access to a computer and set up a business producing CDs and staging shows. He faced a great challenge in that he did not own an MP3 player and could not easily reproduce the CDs he had mixed. His business took off when one of his friends, who was moving away and moving on, gave him an MP3 player. After that Noah's business boomed.
From that experience, he learned an important lesson. Everyone, he notes, has heard the saying, "Give a man a fish and he can eat for a day; teach him to fish and he can eat for a lifetime." But he says this aphorism is only partially true. You must also give the man a fishing rod, he says, because it does no good to know how to fish if you don't have the equipment.
Noah is, I believe, spot on. "Equipping" is a common concept in the church, healthcare, and child welfare. But it's not enough for us simply to teach 51 skills, or math, or reading, or budgeting to the children, youth, and families in our care. We need to fully equip – not just provide skills but also material support so that they may succeed. It is important for us to build upon existing strengths. Yet in addition to existing strengths we must bless those in our care with additional means.
Thanks to you, our friends, for your support in equipping, teaching, and providing. May everyone who comes to us find the way to achieve a lifetime of success and independence.