Get your friends together for a bidding strategy on these live auction items. They'll go quickly May 28 at First Chance for White Pants!
Bob Garner Cooks for You
Author, TV personality, and pit-master Bob Garner donates his acclaimed cooking and storytelling skills. Bob will prepare and deliver a traditional barbecue meal for 30, and he'll serve it with a side of stories from his culinary adventures around the state.
Donated by Bob Garner
Emerald Isle Beach Week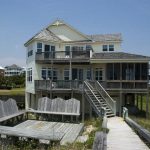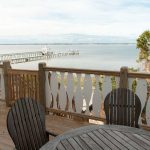 Choose your week (October 2020 – March 2021) and your getaway:
Oceanfront Breezy, with 5 bedrooms and 5 1/2 baths – see details
Soundside Batten the Breeze, with 4 bedrooms and 3 baths – see details
Donated by Emerald Isle Realty
Harkers Island Bungalow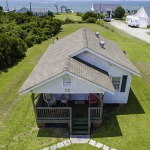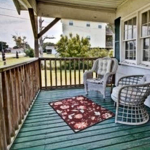 Spend a week at North Carolina's Crystal Coast in this two-bedroom bungalow with water view (valid after Labor Day and before Memorial Day)
There's lots to do: catch the ferry to Cape Lookout or Shackelford Banks, see the Core Sound Waterfowl Museum, visit the Cape Lookout National Seashore, make a short trip to Beaufort and Morehead City, take a day trip on the ferry to Ocracoke Island
Donated by Brad and Suzanne Williams