We show up.
For children – for families – for one another.
If you look for the good in people and you want to make a difference, talk to us about a career with like-minded people who believe every child deserves a chance.
Join our MHC Family and grow your career in an inclusive, positive work culture rooted in kindness.
Questions? Contact Director of Staff Recruitment Veronica Penn:

[email protected]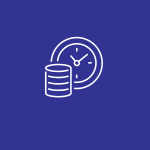 paid vacation, holidays, sick leave
MHC is an equal opportunity employer
Our organization does not discriminate against any person because of age, sex, race, color, religious creed, national origin, citizenship, military status, genetic information, handicap, or disability in determining suitability for employment, compensation, promotion, transfers, training, education, social and recreational programs, or termination.